Celebration of Champions 2017
Presented by
Sheraton Pittsburgh Hotel at Station Square
Benefiting the Boys and Girls Clubs of Western Pennsylvania
The Celebration of Champions 2017 program is designed to honor and recognize members of the Pittsburgh community who exemplify remarkable leadership, inspiring community achievement, and extraordinary entrepreneurial spirit. There are amazing people who are transforming our city every day and our goal is to bring attention to these notable individuals who are doing great work to better our community and our city. There is no better way to give back to the community than by supporting youth development for better futures, that's why we are partnering with Boys & Girls Clubs of Western Pennsylvania for the Celebration of Champions 2017 program.
Nominees will be chosen from the following categories:
The nominee with the most votes in each category will be named the "Champion." In addition to winning prizes, Sheraton Pittsburgh Hotel at Station Square will donate $1,000 in the winner's name to Boys and Girls Clubs of Western Pennsylvania. Finalists will be notified via email on September 22, 2017.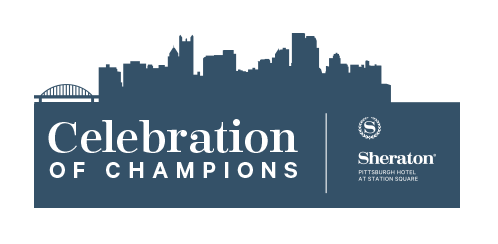 NOMINATIONS:
Nominees must demonstrate excellence in their field through leadership, achievement, and volunteerism and live or work in the Pittsburgh region. Entries are being accepted August 4th through August 24th online. Participants may nominate themselves or others by simply submitting a written story (up to 500 words) and photograph (optional) demonstrating how they exhibit leadership in their field and why they should be considered a Champion.
VOTING:
Voting for the Celebration of Champions 2017 is complete. Winners will be announced October 19, 2017.
CELEBRATION OF CHAMPIONS AWARDS RECEPTION 2017:
On Wednesday, October 18, 2017 the five Champions will be recognized at a hosted awards reception at Sheraton Pittsburgh Hotel at Station Square. Champions are encouraged to invite guests to enjoy an evening of elegance featuring entertainment, cocktails, heavy hors d'oeuvors and an awards ceremony. Local dignitaries and leaders will be in attendance to celebrate the five remarkable Champions and showcase their extraordinary commitment to positively transforming our community.
PRIZES:
Personalized recognition plaque
Dinner for four at Trackside at Sheraton Pittsburgh Hotel at Station Square, and 50,000 Starpoints®. Learn more about Starwood Preferred Guest® program benefits.
$1,000.00 (USD) donation made in each winner's name to Boys and Girls Clubs of Western PA
*Subject to Sheraton Pittsburgh Hotel at Station Square final approval
Learn more about the Champion categories >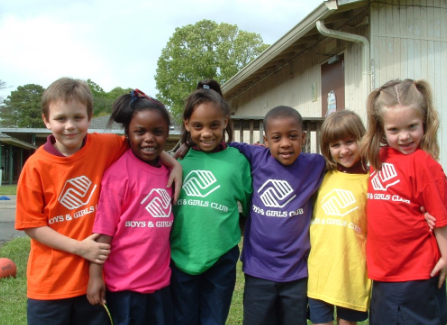 ABOUT THE BOYS & GIRLS CLUBS OF WESTERN PENNSYLVANIA
Boys & Girls Clubs of Western Pennsylvania has been in operation for 129 years as a staple in the community with a mission to inspire and enable all young people, especially those who need us most, to reach their full potential as productive, caring, responsible citizens. Further, our core belief is to provide a safe place to learn and grow, ongoing relationships with caring adult professionals, life-enhancing programs and character development experiences, hope, and opportunity. We currently serve over 7,600 youth each year in our eight branch sites throughout Allegheny County. We operate during after school hours bringing all young people ages 5-18 programs in Sports, Fitness and Recreation, Education and Career, the Arts, Character and Leadership Development, and Health and Life Skills. We strive every day to ensure every young person who enters our doors has the best opportunity for a Great Future.