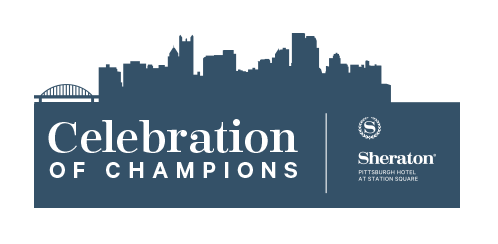 CELEBRATION OF CHAMPIONS 2017
OFFICIAL CONTEST RULES
No purchase necessary to enter or win. A purchase will not increase your chances of winning. Odds of winning will depend on the total number of entries received. Void where prohibited by law.
Official Rules
1. Eligibility: CELEBRATION OF CHAMPIONS 2017 (the "Contest") is open legal residents within 50 miles of Pittsburgh who are 18 years or older at time of entry and who did not purchase any products or services or equipment for the purposes of entering this Contest: The Contest is subject to all applicable federal, state and local laws and regulations. Void where prohibited by law.
2. Sponsor: Sheraton Pittsburgh Hotel at Station Square, 300 W. Station Square Drive, Pittsburgh, PA 15219 ("Sponsor").
3. Agreement to Official Rules: Participation in this Contest constitutes entrant's full and unconditional agreement to these Official Rules and Sponsor's decisions, which are final and binding in all matters related to this Contest. Winning a prize is contingent upon fulfilling all requirements set forth herein.
4. Timing: Begins August 4, 2017 at 8:00 a.m. EST and ends August 24, 2017 at 11:59 p.m. EST.
5. How to Enter: During the Contest Period, visit the "Celebration of Champions 2017" contest application on the Champions website: sheratonpittsburghstationsquare.com/celebrationofchampions
6. Winner Determination/Odds: At the conclusion of the Contest Voting Period, five winners, one in each sector (Healthcare, Education, Community Heroes, Sports & Entertainment and Tourism & Hospitality) will be determined by user votes submitted through the contest application September 4, 2017 – September 12, 2017. The nominees with the highest vote totals in each category will be submitted for final review and approval of the Sponsor, based on all contest criteria and at its sole discretion. The winners will be recognized and awarded prizes at a special invitation-only awards ceremony at the hotel.
7. Winner Requirements: Decisions of the Sponsor as to the selection of the winners will be final. Finalists will be notified via email on September 22, 2017. The Released Parties are not responsible for electronic communications that are undeliverable because of any form of active or passive filtering of any kind, or insufficient space in entrant's email account to receive email messages.
Acceptance of any prize shall constitute and signify winner's agreement and consent that Sponsor and its designees may use the winner's name, city, state, likeness, and/or prize information in connection with the Contest for promotional, advertising or other purposes, worldwide, in any and all media now known or hereafter devised, including the Internet, without limitation and without further payment, notification, permission or other consideration, except where prohibited by law. Winners will indemnify Released Parties and any licensee of Sponsor against all claims, damages, liabilities, and expenses (including reasonable counsel fees and legal expenses) arising out of any breach of these terms. Limit of one prize per person, household and/or family. Prize will be fulfilled after end of Contest.
8. Prizes:
Personalized recognition plaque
Dinner for four at Trackside at Sheraton Pittsburgh Hotel at Station Square, and 50,000

Starpoints®

Points for SPG Members
$1,000.00 (USD) donation made directly to

Boys and Girls Clubs of Western Pennsylvania

in each winners' name
The ARV of all prizes is estimated to be $2,000.00. Sponsor reserves the right to substitute a prize with one of comparable or greater value, at its sole discretion. Prize is not redeemable for cash or transferable. Winner is responsible for all applicable federal, state and local taxes and any other costs, expenses or fees associated with prize acceptance and/or use not specified herein as being provided. All prize details are at Sponsor's sole discretion.
9. Release: By participating, entrant agrees to release and hold harmless the Sponsor, Facebook, and their respective subsidiaries, affiliates, suppliers, distributors, advertising/promotion agencies and prize suppliers, and each of their respective parent companies and their respective officers, directors, members, employees and agents (collectively, the "Released Parties") from and against any claim or cause of action, including, but not limited to, personal injury, death or damage to or loss of property, liability, loss, damage, judgments, demands, lawsuits, proceedings, cost and expenses (including attorneys fees and legal costs) arising out of, resulting from or in connection with the Contest and the entry, participation in or inability to participate in the Contest or receipt or use, acceptance, defect, delivery of, or misuse of any prize.
10. General Conditions: Sponsor reserves the right to cancel, suspend and/or modify the Contest, or any part of it, if any fraud, technical failures or any other factor impairs the integrity or proper functioning of the Contest, as determined by Sponsor in its sole discretion. If terminated Sponsor may, in its sole discretion, determine the winners from among all non-suspect, eligible Submissions received up to time of such action using the judging procedure outlined above. Sponsor, in its sole discretion, reserves the right to disqualify any individual it believes to be tampering with the Submission process or the operation of the Contest or to be acting in violation of these Official Rules or those of any other promotion or in an unsportsmanlike or disruptive manner and void all associated Submissions. Any attempt by any person to deliberately undermine the legitimate operation of the Contest may be a violation of criminal and civil law, and, should such an attempt be made, Sponsor reserves the right to seek damages and other remedies (including attorneys' fees) from any such person to the fullest extent permitted by law. Sponsor's failure to enforce any term of these Official Rules shall not constitute a waiver of that provision. In the event Sponsor is prevented from continuing with the Contest by any event beyond its control, including, but not limited to, fire, flood, epidemic, earthquake, explosion, labor dispute or strike, act of God or public enemy, communications or equipment failure, utility or service interruptions, riot or civil disturbance, terrorist threat or activity, war (declared or undeclared), interference with the Contest by any party, or any federal state or local government law, order, or regulation, order of any court or jurisdiction, or other cause not reasonably within Sponsor's control Sponsor shall have the right to modify, suspend or terminate the Contest.
11. Limitations of Liability: Released Parties are not responsible for: (a.) any incorrect or inaccurate information, whether caused by entrant, printing, typographical or other errors or by any of the equipment or programming associated with or utilized in the Contest; (b.) technical failures of any kind, including, but not limited to malfunctions, interruptions, or disconnections in phone lines or network hardware or software; (c.) unauthorized human intervention in any part of the Submission process or the Contest; (d.) printing, typographical, technical, computer, network or human error which may occur in the administration of the Contest, the uploading, the processing or judging of Submissions, the announcement of the prizes or in any Contest-related materials; (e.) late, lost, undeliverable, damaged or stolen mail, prize delivery, email, postings and/or any other kind of electronic communications; (f.) any injury or damage to persons or property which may be caused, directly or indirectly, in whole or in part, from entrant's participation in the Contest or receipt or use or misuse of any prize; (g.) misdirected or undeliverable Submissions or for any technical problems, malfunctions of computer systems, servers, providers, hardware/software, lost or unavailable network connections or failed, incomplete, garbled or delayed computer transmission or any combination thereof; or (h.) any unauthorized third party use of any Submission. Under no circumstances will any entrant be permitted to obtain any award for, and entrant hereby knowingly and expressly waives all rights to seek, punitive, incidental, consequential or special damages, lost profits and/or any other damages. Entrants' remedies are limited to a claim for money damages (if any) and entrant irrevocably waives any right to seek injunctive or equitable relief. Some jurisdictions do not allow the limitation or exclusion of liability, so the above may not apply to you.
12. Disputes: Except where prohibited, entrant agrees that: (a.) any and all disputes, claims and causes of action arising out of or connected with this Contest or any prize awarded shall be resolved individually, without resort to any form of class action; and (b.) any and all claims, judgments, and awards shall be limited to actual direct damages incurred, including costs associated with entering this Contest, but in no event attorneys' fees. All issues and questions concerning the construction, validity, interpretation and enforceability of these Official Rules, or the rights and obligations of the entrant and Sponsor in connection with the Contest, shall be governed by, and construed in accordance with, the laws of the Commonwealth of Pennsylvania without giving effect to any choice of law or conflict of law rules (whether of the Commonwealth of Pennsylvania or any other jurisdiction), which would cause the application of the laws of any jurisdiction other than the Commonwealth of Pennsylvania. The invalidity or unenforceability of any provision of these Official Rules will not affect the validity or enforceability of any other provision. In the event that any provision of the Official Rules is determined to be invalid or otherwise unenforceable or illegal, the other provisions will remain in effect and will be construed in accordance with their terms as if the invalid or illegal provision were not contained herein. Entrants agree to waive any rights to claim ambiguity of these Official Rules. Headings are solely for the convenience of reference and will not be deemed to affect in any manner the meaning or intent of the documents or any provision hereof. In the event there is a discrepancy or inconsistency between disclosures or other statements contained in any Contest-related materials, privacy policy or terms of use on the website and/or the terms and conditions of the Official Rules, the Official Rules shall prevail, govern and control and the discrepancy will be resolved in Sponsor's sole and absolute discretion.
13. Winners List/Questions: To request the name of the winners, send a self-addressed stamped envelope to:
Sheraton Pittsburgh Hotel at Station Square
Attention: "Celebration of Champions 2017"
300 W. Station Square Drive
Pittsburgh, PA 15219
Requests must be received within sixty (60) days from the end date of the applicable Contest. All questions, comments or complaints regarding the Contest should be directed to Sponsor at the above address.
14. PRIVACY: All information collected by Sponsor in connection with the Online Entries will be subject to Sponsor's Privacy Policy located at the contest website: sheratonpittsburghstationsquare.com/celebrationofchampions