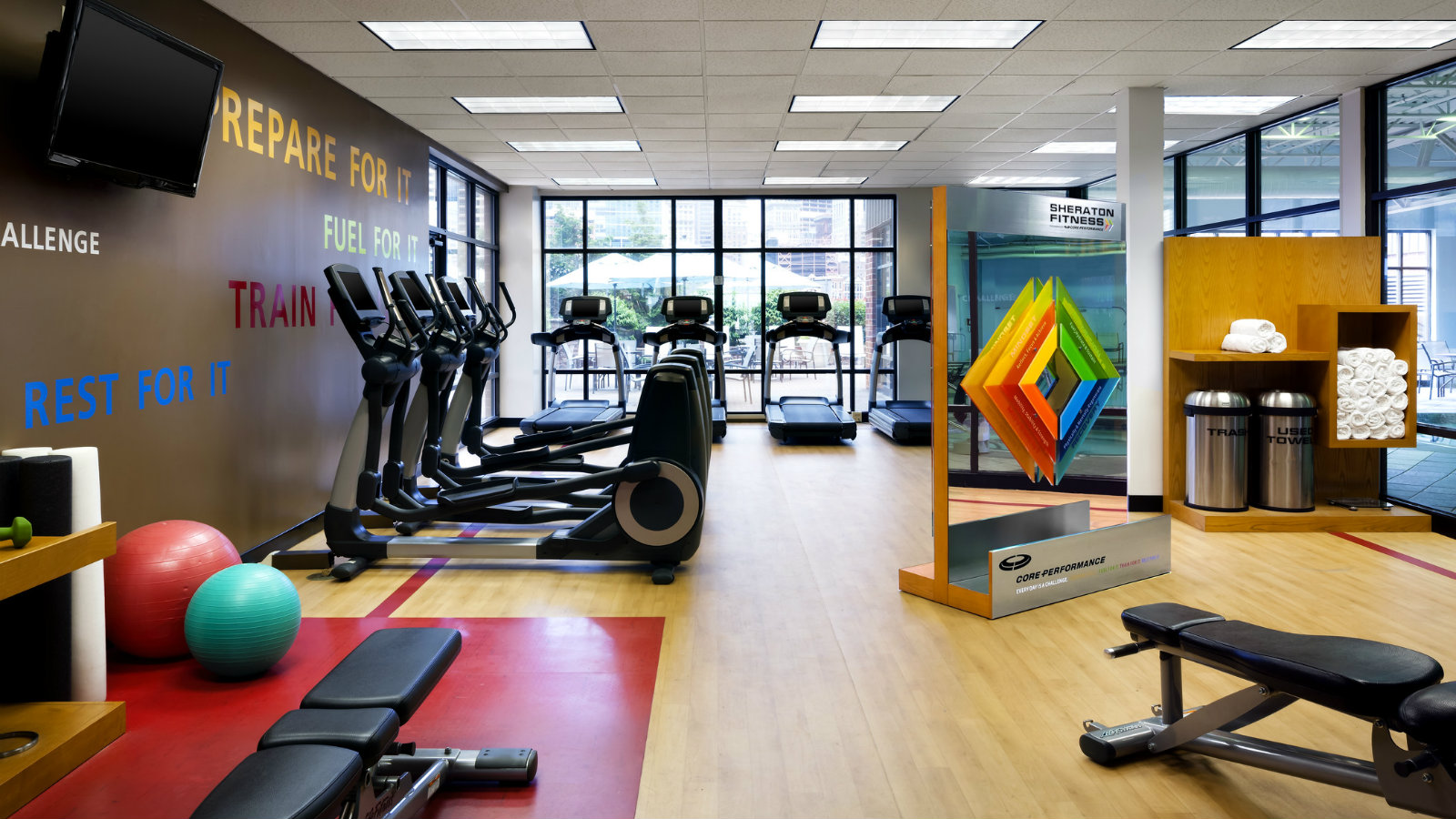 Please note that due to equipment improvements, the Sheraton Fitness Center will be closed from October 17-18, 2017.
When traveling often, recreation and exercise can be an important part of any guest's well-being. Sheraton Fitness Center takes the standard fitness room and turns it upside down, offering the latest conditioning equipment along with nutritional information and workout programming.
Together, we are providing guests with the tools and information they need to perform at a high level - no matter where their travels take them. Complimentary for all guests, the fitness center is available 24/7 and offers the following:
Strength-training machines, weight benches & free-weights
Life Fitness Signature Series cardio equipment pieces
Check with our Front Desk for early or late workouts.